Select A Point On The Map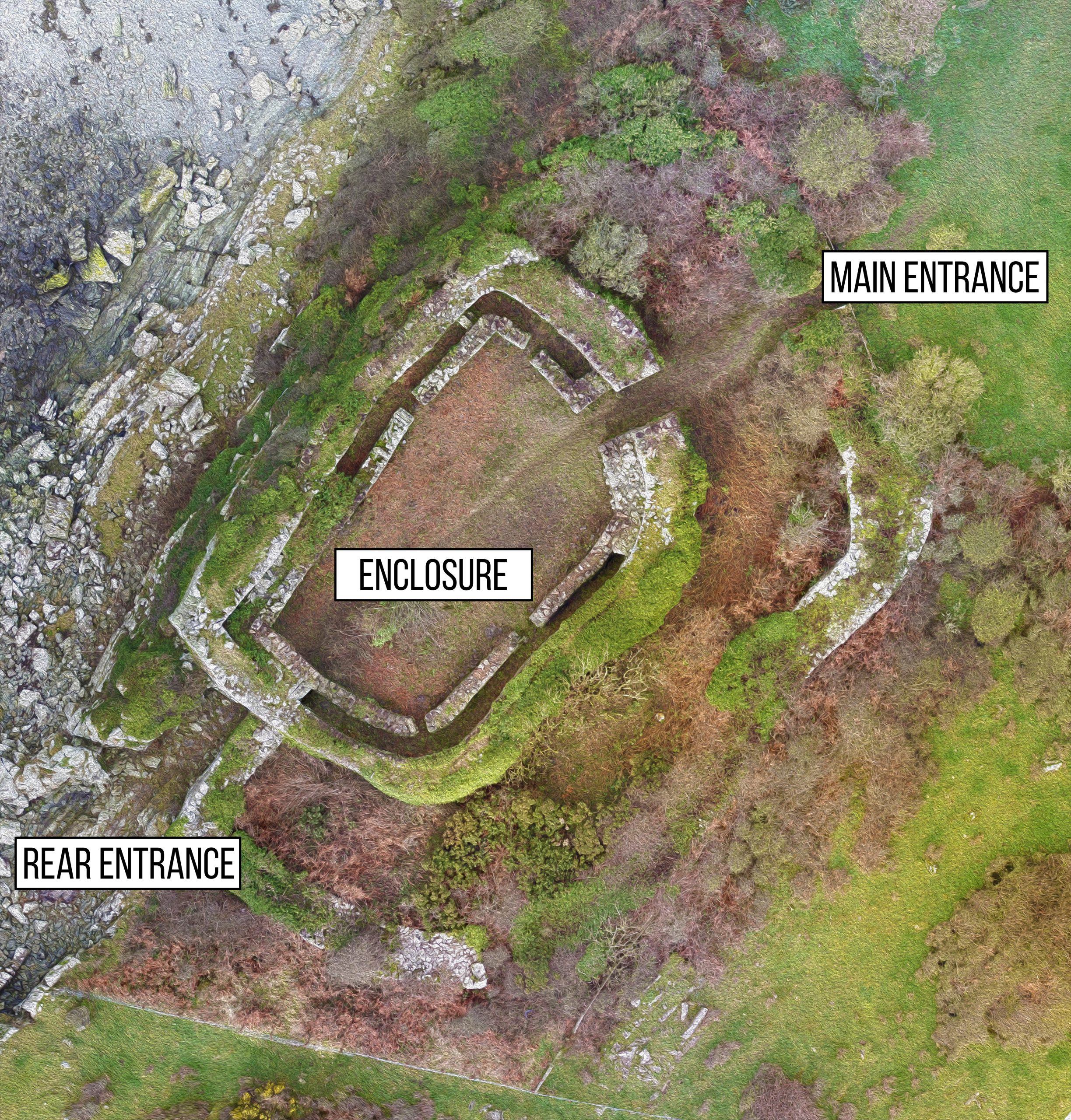 When visiting the site, make your way to one of the three locations on our map. When at the location, select the point on the screen – you can then use your phone as a virtual time machine to view what the fort may have looked like over a thousand years ago from where you are standing!
Today, the site at Castle Haven has a considerable amount of vegetation covering the remains of wall structures. Through the process of reconstruction, we have brought the walls of the fort back to life – helping visitors to the site imagine what this impressive fort may have looked like a thousand years ago.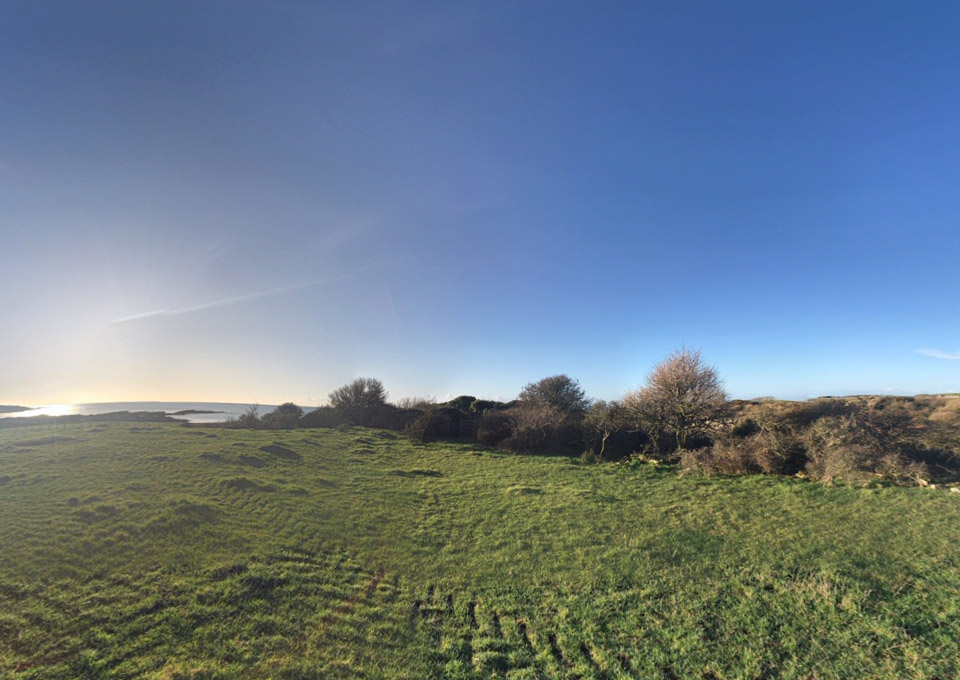 As part of the reconstruction process, our drone team mapped the site at Castle Haven in order to get the most accurate data of the structure possible. The result is a beautiful map clearly showing the outlines of the fort and the details of the walls.