Select A Point On The Map
And See Ardstinchar
400 years ago
Ardstinchar Castle was built around 1450 by Hugh Kennedy of the House of Dunure. 'Friar Hew' abandoned the priesthood in Ayr and with about one hundred men-at-arms he sailed to France to fight as a mercenary in the Hundred Years War, later becoming Squire of the Royal Stables and an Ambassador of France for King Charles VII.
In 1429, while Joan of Arc's Scottish Captain, Hugh combined his inherited lands of Ardstinchar with his brother's lands of Kirkoswald for King James to create the Barony of Ardstinchar. Hugh built a towerhouse some time after returning to Scotland and the priesthood in 1436, and this would become the main residence of the Kennedys of Bargany & Ardstinchar. Square turrets and a fortified wall provided a strong defence. Eventually the castle was four storeys high with fireplaces on the top two storeys. In later years it garrisoned twenty-four men, each with two horses.
Using the map above, you can view the castle as it may have looked over 400 years ago. This reconstruction was created with the help of the fantastic work by Andrew Spratt.
Historic research by Jean Brittain.
Ardstinchar Castle had fallen into disrepair by 1770 and the remains were used to build several houses and an inn (now the King's Arms Hotel in Ballantrae). The old three-arched bridge over the River Stinchar probably also contains many of its stones.
In the 3D map above, you can see what now remains of the once mighty stronghold. Below you can see what the structure may have looked like over 400 years ago.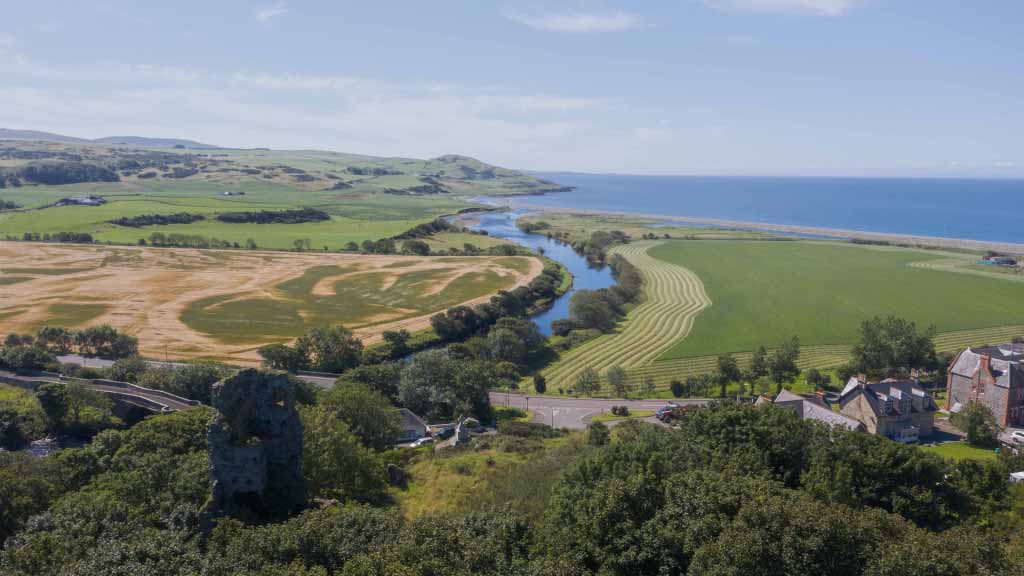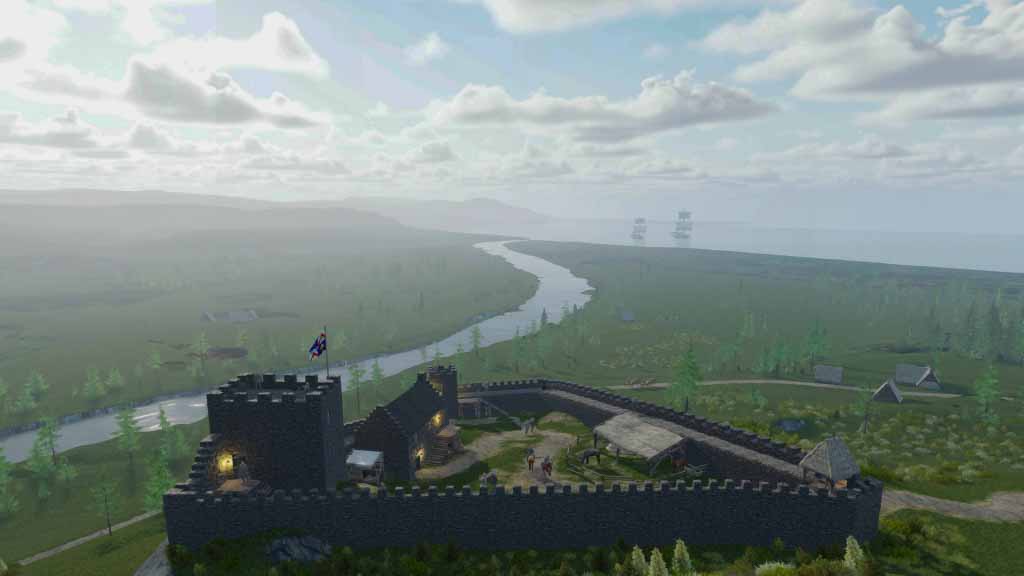 Ardstinchar can be seen reconstructed here as it would have looked 400 years ago.
This reconstruction would not have been possible without the previous work done by Andrew Spratt.
You can see Andrew's work on Twitter @AndrewSp2009.